Mr Green
MRG (formerly Mr Geen & Co AB) is chiefly known for the Mr Green gambling site, but is also the parent company for various other gambling sites and brands, including RedBet, Bertil, Vinnarum, MammaMia Bingo. They acquired MyBet Italia in 2015 to get into the regulated Italian gambling market and Dansk Underholdning in 2017 to enter Denmark. The 2017 purchase included brands such as Bingsjov, Bingoslottet and Balletbingo. Purchasing the Latvian gambling site 11.lv in 2018 earned them the approval of the Latvian gambling authorities.
Mr Green & Co AB started out with a Maltese gambling license (for its Malta-based subsidiary Mr Green Ltd) and the gradually obtained more European licenses, including gambling licenses from countries such as Sweden, Denmark, Latvia, Italy, the United Kingdom, and Ireland. (The Irish license is for sports betting only, not for casino games.)
Mr Green & Co AB was formed in 2007 and the gambling site Mr Green opened the following year. Initially, this gambling site only featured animated casino games. Eventually, sports betting and a live dealer casino were added. MrGreen sports betting  today offers betting on a wide range of events, not just sports. Both traditional betting and live betting is available.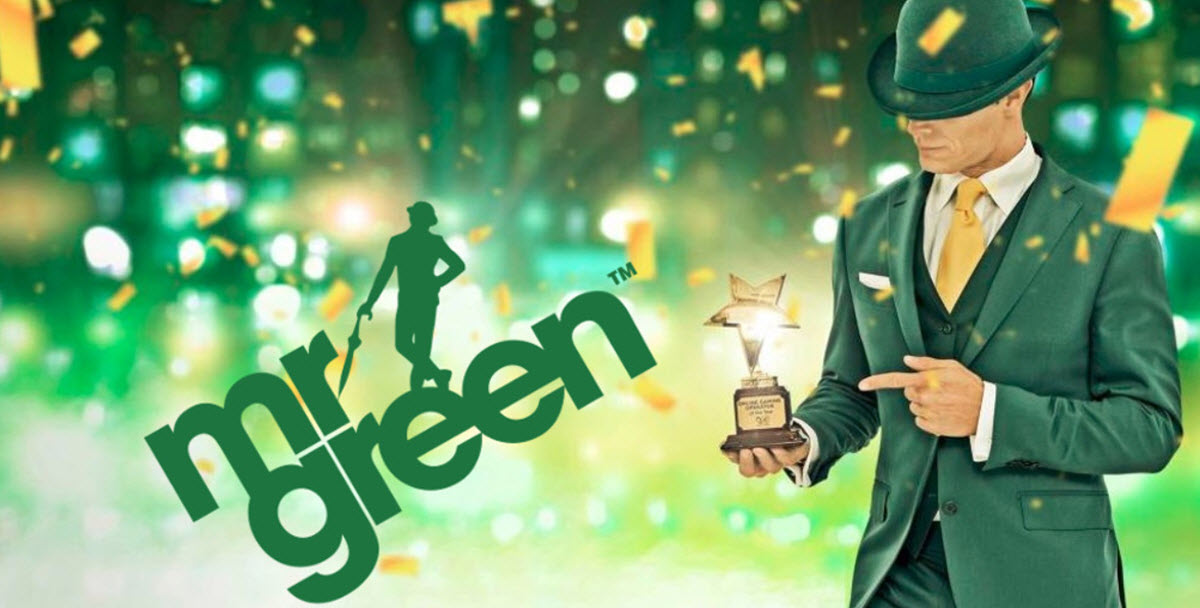 Background
Mr Green & Co AB was founded by the Swedish entrepreneurs Mikael Pawlo, Henrik Bergquist and Fredrik Sidfalk. in 2007. The actual gambling operations could, for legal reasons, not be run directly by this Swedish company, so the wholly owned subsidiary Mr Green Ltd was openend in Malta.
One of the reasons why Mr Green became such an instant hit with the online players was because the founders understood that players want to be able to effortlessly reach games from a wide range of game creators. Back in 2008, many gambling sites either stuck to games from just one developer (typically a giant like Playtech, Microgaming or NetEntertainment) or contracted with several developers but seperated into individual casino sections on the site, e.g. Casino Red for Playtech, Casino Black for Microgaming, and so on. Sometimes, you even had to use separate money accounts for each casino, even within the same gambling site.
This habit made it cumbersome to play games from several developers during the same gambling session, and it also made it difficult for new developers to get their foor through the door, since most gambling sites were content with games from just one giant.
Mr Green didn´t follow convention, and they showed that it was absolutely possible – and desirable – to keep games from a multitude of developers under the same roof. They were also eager to bring in not just the giants, but also new and innovate boutique developers. With Mr Green, a new developer could get a chance even they had just one slot to offer – as long as it was a great one.
Public trading
In late 2015, Mr Green & Co AB announced that they were planning to move from the stock trading platform Aktietorget (where they had been traded since 2013) to Nasdaq Stockholm. The IPO took place in November 2016 and the company was listed on Nasdaq Stockholm. In December 2017, they were moved to the Mid Cap segment of Nasdaq Stockholm.
Current ownership
Since early 2019, MRG (formerly known as Mr Green & Co AB) is no longer an exchange-traded company. Through one of its subsidiaries, William Hill Plc made a £242 million (69 SEK per share) public offering on MRG in late 2018 . The offering was successful and MRG was removed from Nasdaq Stockholm.
Contact info for Mr Green Ltd
Address: Mr Green Ltd, Tagliaferro Business Centre, Level 6, 7 & 8, High Street, Sliema SLM 1549, Malta
E-mail: info@mrgreen.com, customerservice-international@mrgreen.com
Social media
Twitter: Twitter.com/mrgreensupport
Facebook: Facebook.com/MrGreenCasino
Instagram: Instagram.com/mrgreenltd